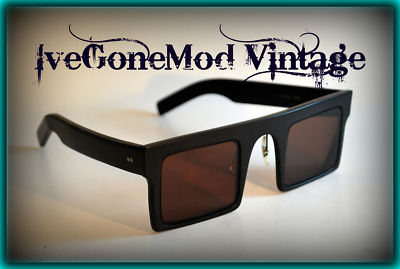 I hadn't visited Robin's site or eBay store for awhile, so today I decided to see what she'd been up to. I was a little surprised to see no items in her store and only 3 recent sales completed this month. Hmmm?
This is what I found on her "About Me" page:
Well I'm done here. I just received an email from the powers that be, that all of my listings have been cancelled and my account has been suspended. "Wow you must have really done something bad?". I wish I knew what it was! No explanation, no timeline, no reason at all. Despite constant hard work and repeat business, paid in full accounts and positive feedback, I apparently am not up to snuff. From now on, please contact me directly on Twitter and Facebook...would love to hear from you. Oh, and all that great vintage that won't be here anymore? Please find me on etsy....same name, same quality, different address …Thanks for being such great customers over the years.
What a difference to what she wrote just two years ago in 2009:
Well here we are in 2009...this officially marks the beginning of my 11th year selling on eBay! I've seen the economy at its highest and now I'm seeing it at its lowest.
Recession, depression, call it what you will...we're all broke!
There has never been a better time to buy vintage and buy eBay where you're guaranteed a unique, fun and economical experience.
I'm not going anywhere...I'll continue to bring you beautiful auctions each and every week. I hope you'll bookmark my auctions and check back often...customer service continues to be a priority…
Robin had been a loyal eBayer for 13 years (since 1998), with a store since 2006; and was obviously excited and upbeat about her eBay experience. She had over 4,000 feedback ratings and a 99.3% feedback percentage.
So what's the deal?! I'm speculating that she was not selling enough and eBay considered her a "hobby" or "casual" seller. Her feedback profile shows 314 transactions over the past 12 months ... or about 26 transactions per month. I'm sure she'd had more transactions since not everyone leaves feedback, but apparently not enough to satisfy eBay.
Looks like eBay is also putting selling restrictions on long-time sellers similar to those for new sellers. Here's the full article by Ina Steiner of AuctionBytes.com.
"No explanation, no timeline, no reason at all." This says it all from Robin. The good thing is that Robin had another option … she opened her own Etsy store: http://www.etsy.com/shop/ivegonemod.
* * Don't put all your eggs in one basket * *