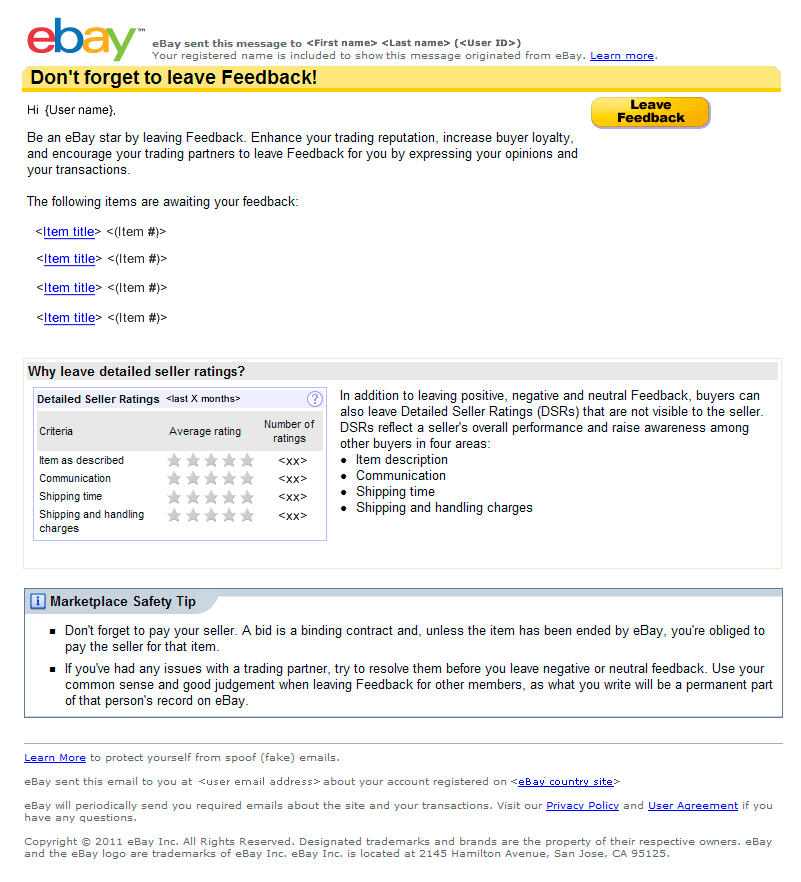 Have you heard about eBay's new Communication Manager? eBay is now automatically sending emails to buyers without any input from sellers. A surprise to me that it was already in effect.
One of the emails eBay sends is a Feedback Reminder. If a buyer has not left feedback after about 30 days, eBay will contact them.
I'm not sure this is a good thing as this can work against you. If an unhappy buyer has not left negative feedback, that is good. But s/he may decide to do so after receiving a Feedback Reminder from eBay, as I believe was the case in the transaction from my post yesterday, which ended in April. A buyer has 30 days to leave a rating, and a transaction is not finalized until then.
I am now including the following message with my packages. I hope this will encourage a buyer to contact me first with a problem before responding to eBay's email:
I strive to provide great customer service, and your satisfaction is important. I want you to be 100% satisfied.
A 5-star rating is also important to me. Before leaving negative feedback or a 1 or 2 rating, please give me an opportunity to make it right. Contact me if you have any concern with your item and I will do my best for a favorable resolution.
Thank you for your purchase and hope that you shop with us again!